�
Smart Communication for the Tourism Industry
INFOX has stood for smart communication and information logistics in the tourism industry for over 45 years. We provide you with direct approach to the entire travel distribution sector in the source markets of Germany, Austria and Switzerland. Touristic suppliers from all over the world use our services and trust us to address travel agencies and travelers in a targeted manner.
Travel Agencies
1A multipliers for your tourist offer


The majority of all vacation trips are still booked in travel agencies. Here, personal advice, a high level of advisory competence and the trust relationship between travel agency employees and end customers play the decisive role.
This makes travel agencies one of the most important sales channels, offering an enormous media reach for your product advertising via their salesrooms, shop windows and self-advertising.
German bookings through travel agencies*
vacation trips (36% organized by travel agencies)*
over 5-day vacation reservations*
100% Market Coverage
With INFOX you reach all travel agencies in a single place


Through the INFOX communication and logistics channels, you can reach approx. 12,000 travel agencies in the source markets of Germany, Austria, and Switzerland (DACH), roughly 23,000 travel experts of these travel agencies.
The updated INFOX travel agency database is ensured by the continuous customer relationship with all travel agencies, the work of our agency support staff, and the comparison with customer databases.
travel agency revenue (2019)**
How can we support you?

We are happy to help you achieve your marketing and business goals:


Approaching travel agencies directly to develop or expand this distribution channel

Distributing budget-driven advertising materials in German-speaking, stationary travel sales

Increasing brand awareness in the source markets of Germany, Austria and Switzerland

Increasing product demand (more vacationers in destination, more hotel guests, etc.)

Implementing fast communication channels for special offers (e.g. yield management)

Addressing CI-compliant end customers via travel agencies (B2B2C cooperation marketing)

Using highly individualized and personalized multi-channel customer communication

Developing customized software solutions in the tourism context
We support our customers with comprehensive communication services. We complement our classic channels such as catalogue mailing, counter mailing and e-mail marketing with IT-based services. These include our marketing portal for travel agencies as well as digital printing and software solutions. By bundling our expertise, we create customized solutions with real added value.
Advertising Media Logistics
Advertising media logistics from INFOX covers all classic logistics activities. This includes storing, packaging and dispatching advertising materials to travel agencies and end customers:
Catalogue dispatch to travel agencies and end customers
Supply of travel agencies' mail with regular advertising materials at the counter
Mailing of point-of-sale advertising materials for salesrooms and shop windows

Fulfillment for B2B and B2C web shops
We make sure your promotional materials are available in the right place at the right time.​
Dialogue Marketing
Dialogue Marketing from INFOX encompasses a wide-ranging assortment:
Present your brand with email marketing and fax services

Reach targeted travel agencies and travel agents with stand-alone newsletters

With the response service, INFOX takes care of your data maintenance and dispatch of direct mailings

Keep an overview with our professional address and data management
Reach the entire stationary travel sales force quickly, in a targeted manner.
Travel Document Production
The high-quality production of travel documents create a haptic advertising medium with which you can optimize your customer loyalty and corporate branding:
Individual content such as tickets, vouchers, etc.

Attractive presentation in print or digital format

Data transfer optionally directly from your internal reservation system
The travel documents are produced as unique items for your customers according to your corporate design specifications in our digital printing center and sent to the travel agency or the end customer on the same day.
Marketing Portal
In addition to B2B campaigns, INFOX also offers you a special service for addressing end customers:
the tour operator provides the product
the travel agency the suitable customer & the customer proximity
INFOX handles the entire process for the partners
With one click you provide more than 8,000 travel agencies in the DACH region with your advertising media. This includes catalogues in print version for ordering or digitally for viewing.

Give your offer even more reach with flyers and social media posts for downloading and take your marketing to the next level.
Digital Printing
INFOX specializes in the high-volume production of personalized and highly individualized print media. Our two modern digital printing centres in Troisdorf-Spich and Hamburg offer:
Production of catalogues, mailings, etc.

Color management and automatic color control

State-of-the-art high-performance printing presses

Networked scan-based production workflows
We make almost any print run; any format, color and print quality possible.
Software Development
Driven by the high travel document production demand, INFOX has been developing state-of-the-art software solutions since 2009. These include:
The solving of complex use cases

The optimization of production processes, 

and much more
The competence in IT and application development of our constantly-growing team of over 25 employees form the basis of our innovative software solutions.
Customers who already trust us: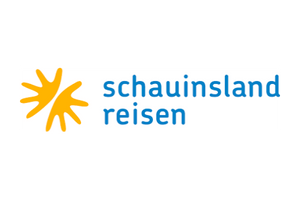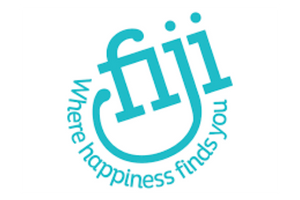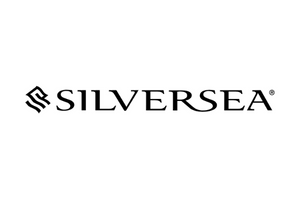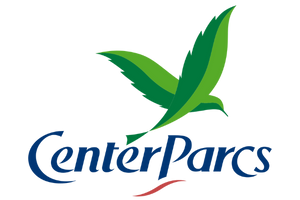 Sources: *= Der deutsche Reisemarkt 2022, DRV; **= Der deutsche Reisemarkt 2020, DRV